Best Hawaiian Spas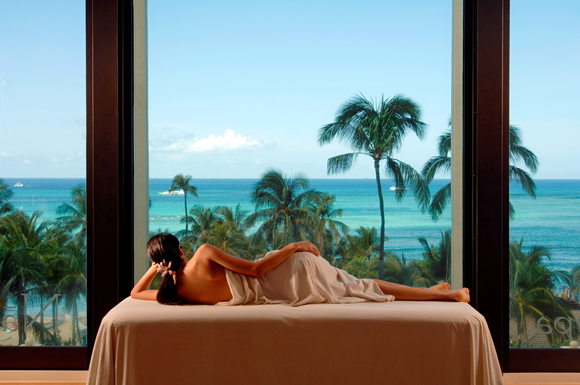 Spending your time in spas at the Hawaiian Islands has never been cheaper. Especially, if you are looking to have massage, then, you should be ready to spend $150 to $300 depending upon the time and type of massage. There are large numbers of diverse treatments available for massage. Head massage, Thai oil massage, Hawaiian as well as Swedish massages, are some of the many options available. What the newly married couples would like to have is the side-by-side massage.
Rather than keeping yourself busy in enjoying the on-water activities like surfing, snorkeling, and swimming during your whole stay at the Hawaii Islands, you can also try the relaxing spas those are out there in the Hawaiian Islands. Especially, Oahu and Maui have numerous spas those are equipped with latest equipment and trained staffs that are there to offer all kind of services those are required for a perfect spa.
You will find a number of spas in Oahu, where the art of relaxation has been brought to a very high level. One of those can be found at the Halekulani Hotel spa. You can have the heavenly experience of the spectacular environment with the famous foot massage. Specialty of this spa is the Nonu massage that is done with the help of stones and is a completely different experience. There is another spa in Oahu at Kahala known for its deep soaking tubs for massaging the body. Other facilities include private changing corners and relaxing areas where you can take your time to relax after being massaged.
One of the biggest spas in Oahu, spanning an area of 35000 square foot, is Ihilani spa. It is an ideal location if you are looking for a complete relaxing spa where you will be treated with the latest traditional ways of massaging. You can also take part in the stretching fitness classes those are organized regularly. Another attraction in this spa is that you can play tennis at any of the three courts which need to be booked before, if you are willing to play tennis.
When talking of spas at the big Island, the Kohala Spa is the place where the visitors can enjoy excellent spa facilities along with other adventure activities. Although the spa is very old but, once you enter it, you will have the unforgettable spa experience of your life in terms of great hospitality and services. The major attraction at this spa is the lava whirlpool where visitors never want to get out of it.
In Maui, you will find the biggest spa of Hawaii, where you can choose the bath of your own choice, Roman; Greek or Japanese; it is all your choice that in which bath you will be taking treatments. Covering a huge area of nearly fifty thousand feet, you can find this spa at the Grand Wailea Resort Hotel. There is a fitness center there as well which is considered to be of top quality.
Aside from these spas, there are some other small and luxurious relaxation spots in Maui which are located in Four Seasons Resort, Hyatt Regency and Kea Lani. There are rooms for singles as well as couples where relaxing treatments are provided in special treatment rooms where calm and peaceful environment. Then, there are some local Hawaiians who say,"don't miss the lave rock showers and massage called the two handed massage when you are at the Grand Hyatt Spa".