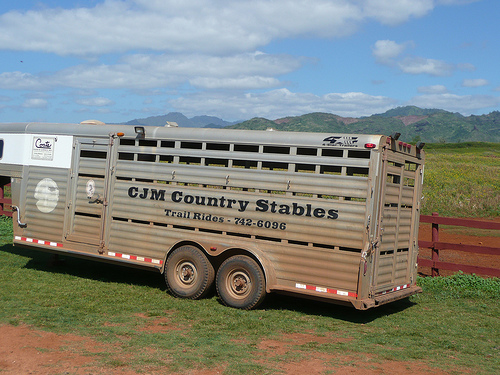 Once you are at the Island of Kauai, you should have no difficulty in finding opportunities for having fun in the area nearby. Breathtaking views of deep valleys, high cliffs, and the stunning flora, that's there for free, is the most memorable experience on the island of Kauai for the visitors. For watching frequent rainbows, high waterfalls and experiencing the cool winds of Kauai Mountains, all you have to do is to get out of your hotel and start exploring the island. There are numerous ways out there for you to get the best out of the Kauai vacation. As most part of Kauai Island cannot be covered by car; this opens other ways for visitors to explore Kauai in different ways and one of those ways is to explore it by horseback riding.
For sightseeing and exploring Kauai beauty, what most people prefer is horseback riding. Newly married couples should not miss the opportunity to have a ride on the horse to explore Kauai. Especially, for those people who don't have the stamina to walk miles of trails, horseback riding comes to rescue. Most guided horseback tours in Kauai are provided by the private ranches. Princeville Ranch Stables and CJM country stables are the two famous names, you should remember if you are willing to explore Kauai by Horseback riding. It is your choice whether you want to have a long ride or small.
The horseback riding package duration can range from 1.5 to 4 hours. The longest ride can be of more than 4 hours, in which, you will be treated with visit to hidden beaches and have a picnic there. What the natives suggest is to have a horse ride package known as "Waterfall picnic Ride". In this package, you are taken by horses through ranch lands along with the guides. Continuing further on the trail, you reach at waterfalls where you can swim in the pools.
For having panoramic views of Hanalei Mountains; visiting beautiful Anini beach, and wave-watching at the North shore, you can choose from the different packages offered by Pinceville Ranch Stables. The ride from North shore to Anini Beach does involve some walking to the beach, after you tie your horse before moving forward. Before choosing a riding package, do make sure that whether you will be served with the lunch in the same package or there are extra charges for it.